Expert Panel
Dr. Camila Arnaudo
is a psychiatrist affiliated with Indiana University Health Bloomington Hospital and Indiana University Health Paoli Hospital. See More >>
She received her medical degree from University of Maryland School of Medicine and has been in practice between 11-20 years. She is one of 17 doctors at Indiana University Health Bloomington Hospital and one of 5 at Indiana University Health Paoli Hospital who specialize in Psychiatry.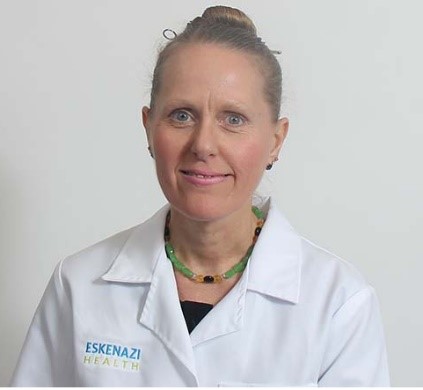 Sarah Gopman, MD
serves as the Chief Physician Executive at the Eskenazi Health Center Primary Care Clinic. See More >>
Dr. Gopman received her bachelor's degree from Stanford University and her medical degree from the Oregon Health Sciences University School of Medicine in Portland. She graduated from the University of New Mexico Family Medicine Residency Program, completed a Maternal and Child Health Fellowship at UNM, and then joined the faculty.
She is board certified in Family Medicine and Addictions Medicine. As an Assistant and then Associate Professor at UNM for 14 years, she trained Family Medicine residents, Maternal and Child Health fellows, Obstetrical residents, and Pediatric residents in a variety of clinical skills, including pregnancy management, cesarean section, tubal ligation, basic ultrasound, colposcopy, and the care of term and late-preterm newborns. She enjoys delivering primary and prenatal care to a variety of communities, including urban, rural, and Spanish- speaking patients. She has a special interest in the care of patients affected by substance use disorder during pregnancy, as well as their families, including management of opioid dependence and neonatal opioid withdrawal.
In July of 2019, she joined Eskenazi Health, providing adult and pediatric primary care, obstetrical care, and substance use disorder care. Since joining Eskenazi Health, she has developed a longitudinal, family-focused program to serve pregnant patients with opioid and other substance use disorders and their families, called the Circle of Recovery for Families. Dr. Gopman has written journal articles addressing the care of pregnant patients with opioid use disorder, and continues to participate in research that seeks to further our understanding of the best ways to care for families affected by substance use disorder.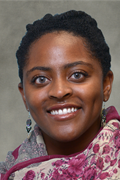 Danielle Patterson, MD
is a psychiatrist and the Addictions Fellow at the Indiana University School of Medicine. See More >>
Dr. Patterson's interests include young adult psychiatry, preventative medicine, addiction psychiatry in women, postpartum, attachment theories and psychodynamic psychotherapy for addiction treatment.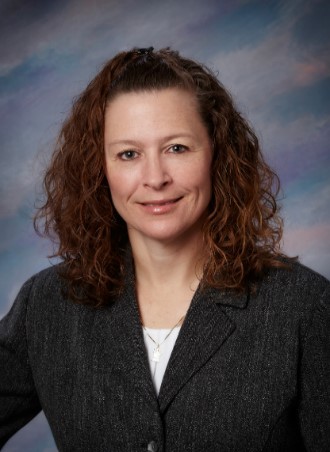 Carol Ott, PharmD, BCPP,
is a Clinical Professor of Pharmacy Practice in the Purdue University College of Pharmacy and a Clinical Pharmacy Specialist in Outpatient Psychiatry at Eskenazi Health and Midtown Community Mental Health in Indianapolis. See More >>
Dr. Ott is a member of the Indiana Medicaid Drug Utilization Review Board, where she has served as the Chair and Vice-Chair, and a member of the Mental Health Quality Advisory Committee for Indiana Medicaid. She serves on the College of Psychiatric and Neurologic Pharmacists (CPNP) Foundation Board and is a past Secretary of the CPNP Board of Directors. She is a consultant to the Psychotropic Consultation Program for the Department of Child Services/Indiana University School of Medicine, Department of Psychiatry, as well as the Tippecanoe County Public Defender's Office.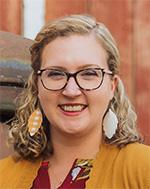 Haley Cawthon, LCSW,
is a Licensed Clinical Social Worker with experience as a substance use therapist. Her current professional role is a Clinical Services Specialist for the Indiana Department of Child Services. She provides clinical oversight and consultation to high needs DCS cases across the state.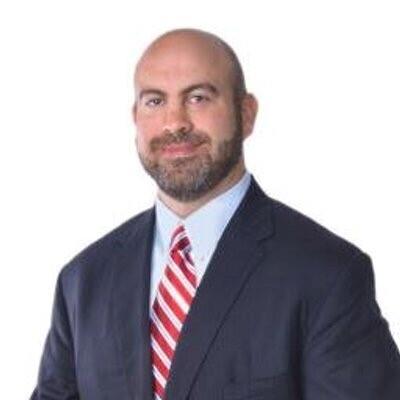 Ed Holloran
is an attorney who focuses his practice in health care and pharmacy litigation, health care and pharmacy regulatory, all aspects of long-term care, professional licensing and liability, product liability, white collar criminal defense, trucking litigation, and general tort and business litigation. See More >>
He represents clients in the fields of long-term care, pharmacy, medicine, white collar state and federal criminal investigations, trucking/transportation, and engineering. Ed represents and defends manufacturers of various products in federal and state courts through the nation. He also represents professionals and businesses before governmental regulatory and licensing boards.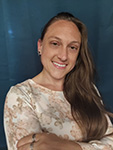 Sarah Stillerman, CAPRC II
Sarah is a Certified Addiction Peer Recovery Coach for Community Health Network's CHOICE Program, a program for pregnant women who have substance use disorder. See More >>
Before joining CHOICE, Sarah worked with IU Health as a Lead Peer Recovery Coach, helping pilot and implement virtual recovery coaching in the IU Health emergency departments across the state. She is a student at the IU School of Social Work where she plans to earn her Master of Social Work and continue with a career focused on substance use treatment. As a person in long-term recovery herself, Sarah is passionate and dedicated in supporting efforts to change the face of addiction.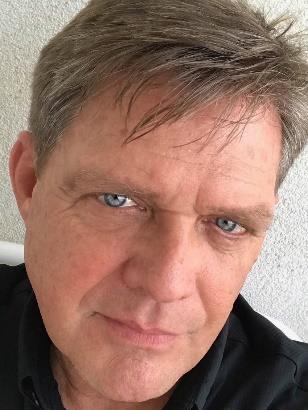 Dean Babcock, MSW, LCSW, LCAC
is a Licensed Clinical Social Worker and Licensed Clinical Addiction Counselor, and has spent his professional career working in health care and mental health care systems in the Indianapolis area.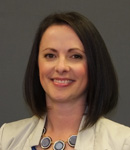 Mallori DeSalle, MA, LMHC, NCC, CMHC, MATS, CPS
is a licensed mental health counselor, nationally certified counselor, medication-assisted treatment specialist and an internationally certified prevention specialist. See More >>
She is currently earning her certification in therapeutic humor through the Association for Applied and Therapeutic Humor (AATH). Over the last 20 years working in mental health, substance abuse and prevention fields, she has worked with children, adolescents, adults, families and professionals serving in a variety of roles including: community prevention coordinator, therapist, substance use educator and trainer. Ms. DeSalle has worked with healthcare, behavioral healthcare and community based organizations to implement substance use prevention interventions for the last decade. Since 2008, Ms. DeSalle has been faculty in the Department of Applied Health Science in the School of Public Health at Indiana University, Bloomington. Within the university, Ms. DeSalle serves Prevention Insights (a center at IUB) as the Director for SBIRT Implementation and Lead Motivational Interviewing (MI) Trainer. She is a member of the Motivational Interviewing Network of Trainers (MINT) and listed on the National Addiction Technology Transfer Center SBIRT Trainers' Registry. Ms. DeSalle provides training and technical support with MI, SBIRT and a variety of other substance use and mental health related areas to multidisciplinary audiences both nationally and internationally. In addition to her work, she volunteers on the Board of Directors for AATH and the Cottey College Alumnae Executive Board.